Experienced Divorce and Family Law Attorneys in Honolulu, Hawaii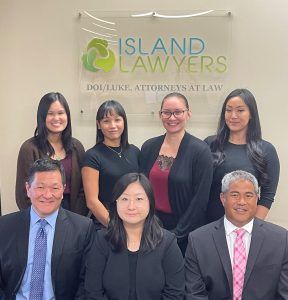 Choosing an attorney is tough.  If you are facing a problem in divorce or family law, there are thousands of lawyers in Hawaii.  So how do you choose the right lawyer for yourself?  We are Doi / Luke, Attorneys at Law, LLLC, a Honolulu law office focusing on divorce and family law.  Our attorneys have been helping people in Hawaii since 1995. 
If you have a legal problem or question, please take the time to browse through the legal information on our pages, or contact us to talk about solutions.  At Doi/Luke, Islandlawyers, you will:
talk to lawyers who will listen to you

talk to lawyers who are friendly

talk to lawyers who are experienced
We offer lawyers who are friendly, approachable, and can explain your legal options to you in plain, simple language. Choosing a lawyer can be a difficult process during an already difficult time. We can help. Call us and hear the difference.  Set up a consultation at (808) 593-2199.
---
Our site is filled with valuable and informative content for people looking for help with their legal issues.  Below are links to articles about divorce/family law in Hawaii.  Take some time to browse, and if you have questions, feel free to contact us.
DIVORCE AND FAMILY LAW
If your legal topic isn't covered here, let us know and we'll be happy to discuss your situation.  All of our attorneys are licensed to practice in the State of Hawaii, and are members of the Hawaii State Bar Association.
Our office is centrally located in the Pan Am Building in the Ala Moana area, but serves clients on every island.
Thanks for visiting!