Grace U. Lee
Associate Attorney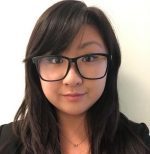 Grace, a Punahou School alumnus, received her Bachelor of Arts in Psychology from the University of Hawai'i at Manoa, and her Juris Doctorate from the William S. Richardson School of Law at the University of Hawai'i at Manoa.
At the WSR School of Law, Grace worked as a research assistant to a professor regarding family law issues, and interned at different family law offices and at Volunteer Legal Services Hawai'i. As part of her internships, she worked with the Family Law Section of the Hawai'i State Bar Association and the Child Support Task Force.  In her young career, Grace has already accumulated substantial experience as a lead attorney in number divorce, paternity, and restraining order matters.
Grace can be reached at: glee@islandlawyers.com.